Dear Friend...
August 2015
Michael Harris
Welcome To The"Success With Mike"
SUPER SALE!!!!
These are 3 Dynamic Training Video Series that would add value
to anyone's Digital Marketing Library.
And each series is a training site and affiliate program
within itself. And now I am going to let 2 of these complete
training series go for the cost of one.
That's Right! Purchase any one of the 3 sites and you
can choose the 2nd site for Free.
Site #1- PLR BluePrint

Video 1. Series Introduction

This video one of the PLR Makeover series will introduce you

to the entire video series. You will learn how to give your PLR

products a complete makeover from top to bottom. This makeover

will take your cookie-cutter PLR content to a one-of-a-kind money

making monster. Time to learn and earn!


Video 2. Private Label Rights Defined

In video 2 we are going to help you understand what exactly a PLR

product is. You will learn a bit of history behind private label

rights products as well as a few different types of PLR products.

Video 3. Search - Acquire - Inventory

Video 3 will show you a few different places to start your search

for quality PLR products of varied types and niches. Most anybody

can look down when they are outside and find a rock - If you know

where to look, you may look down and find a gold rock or a diamond.

Video 4. Domain Name & Web hosting

In this video we will cover some things for you to think about as

to whether you will need or should get a domain name and web hosting.

This information may be one of the most overlooked and yet, potentially

most profitable parts of your PLR makeover process.


Your PLR e-Book Makeover

Video 5a. PLR Makeover Tools

In the next few videos we will take you by the hand and guide through

the process of transforming your plr eBook file into a one-of-a-kind product.

You will also learn a few other ways to re-purpose your plr content

into income producing products.

First up, In video 5a we will introduce you to a few tools that you

should have in your PLR Makeover toolbox.


Video 5b. PLR eBook Title Makeover

In this video you will learn the importance of the product title and

some tips on what to think about when coming up with a new title for

your one of a kind, soon to be, newly created eBook.

Just like naming your newborn baby - this is something that should

not be taken lightly - Your title can be the difference between the

product being fantastic or the product being a flop.


Video 5c. PLR eBook Makeover

Now that you have the proper tools and you have come up with your

prize-winning super title, it is time to roll up our sleeves.

In this video we will do the makeover of the PLR eBook content from

stem to stern. I also mention another money making method from this

and other PLR content you might have laying around on your hard drive

collecting virtual dust.


Video 6a. Adding Entry & Exit Screens

In the next few videos we will be taking PLR makeover to a whole new

level. You will learn a few different ways to modify your private label

rights videos. If you thought all you could do to your plr videos was

to add a title screen, you are in for a pleasant surprise

In this video we will use windows movie maker to create and add an entry

and exit screen - the basics that most anyone can do to edit or brand

their plr videos prior to resell.


Video 6b. Change The Look

This procedure is a bit more advanced and requires a professional level

of video editing software like Camtasia Studio. You will learn how to

completely change the look of the entire video


Video 6c. Video Theater Into A PDF

In this video you will learn how to easily transform the existing or

edited video into a new & unique product ready for resell -

using free tools


Video 7.Sales Letter Makeover

Video 7 will cover the makeover of the stock sales letter that you and

everyone else received that purchased the same PLR package. Learn a few

tips and tricks to make changes to the sales letter so it will convert

better as well as be different from the rest of the herd.


Video 8.Graphics Makeover

In this video we will cover some quick & easy methods of modifying the

stock images that came with the PLR marketing package.

Along with everything else mentioned so far, changing the graphics is

an important part of making your plr product unique and profitable.


Video 9.Your Mini Website

In Video 9 you will begin to put it all together. Your website, or mini

site in this case, is like the front door to your home - the first thing

visitors see. If the front door of your home is not as inviting as it

could be, then your visitors may quickly turn into passers by.

The same is true of your Mini Web site. This video will show you

how to put it all together.


Video 10. Create & Adding Your PayPal Button

There are several ways to accept payments for your newly created masterpiece.

Paypal is one of the most popular and easiest to use plus its free to get an

account - Video 10 will take you step-by-step from creating your plain or

customized buy now button to adding it to you minisite.


Video 11. Make It Live

Video 11 will show you ways to take you new product creation from your desktop

to the Internet!

Tips & techniques to save you both time and money. Don't fear the techy stuff

- video 11 is here to show you the way.

Video 12. Create A Buzz & Other Marketing Ideas

Contrary to what Kevin Costner heard, "If you build it they will come..

" regarding websites, this is rarely true with out some divine intervention

- or a little knowledge in traffic generation.

While I cannot provide the divine intervention, This video will cover

several methods of web traffic generation.
Site # 2- Mobile Profits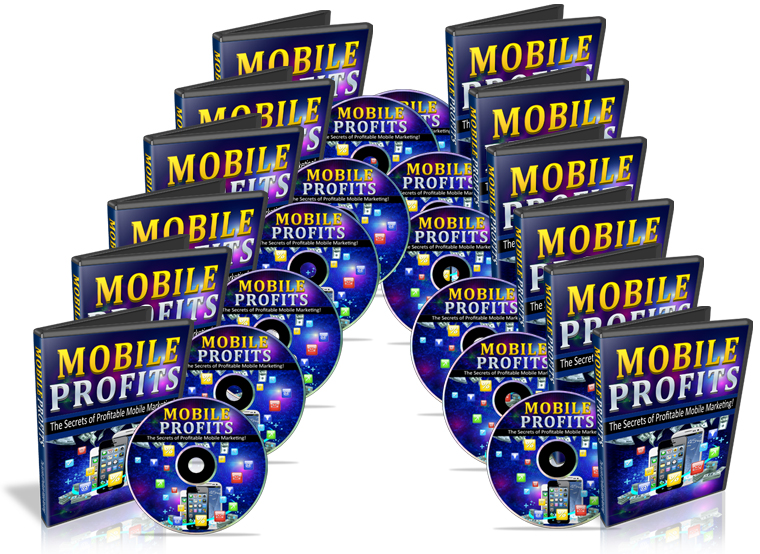 Site # 3- The Pinterest Marketing Files

You can rely on this... the program I have for you here will
take both your traffic and your profits to a whole new
level - and all you need do to make it happen is say YES!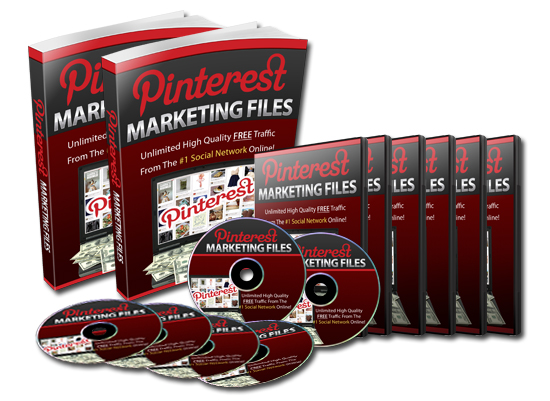 This is a Limited Time Offer and it could be taken down at any time!
Purchase any one of these products and choose the Product you want for Free.
$17.00 is all it cost to walk away with both Products.
And I have to tell you, one of these Products sales regularly for $47.00.
Your membership to both sites is included and you will make 50% commission
in the Affiliate Program.
Simply fill out the Order form below and Purchase your
1st Product. Then choose the 2nd.
Membership and login details will be sent to you for both Sites.
But WAIT! I can do better that this! ​
Attention: DON'T Buy This Software From Anywhere Because You Can Get It FREE Here! [LIMITED TIME ONLY]